Day 24 of 100 Days of Hoops is a no-brainer. How could we possibly go with anyone besides The Black Mamba; Kobe Bryant. There is nothing we can say that hasn't already been said and nothing we can show you that you probably haven't already seen. But since Kobe stepped off the NBA hardwood for the last time on April 14, 2016, he has not fully left the public eye. How does Bryant stay involved with and influences basketball in his post-playing career?
Memes/Gifs:
In a digital world where we text instead of call, we use images and short video clips instead of text to convey feelings, thoughts, and emotions; Bryant has been immortalized as a piece of digital content that can be found anywhere on the internet. Examples below.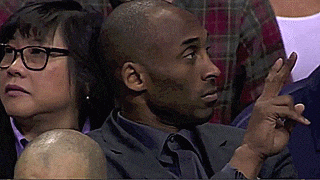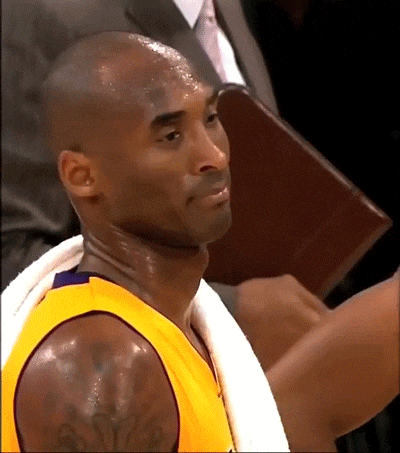 Game of Zones:
The folks at Bleacher Report have a gem on their hands with the "Game of Zones".  An animated parody of the NBA and "Game of Thrones," where it combines the NBA and GOT fandoms. The web series consists of 17 episodes over 4 seasons. The season 3 premiere is a hilarious parody of the Red Wedding and Bryant's retirement. Who will the Black Mamba pass the torch to?
Muse Cage Stories: 
Playing 20 seasons in the NBA, Bryant has forgotten more things about basketball than we may ever know ourselves. Bryant released his Muse Cage Series where he uses that knowledge to try and help fans understand the game through storytelling. He breaks down the Golden State Warrior's offense below.
Jalen Rose vs. Everybody:
Rose will forever be the internet's punching bag for being on the 2006 Toronto Raptors team that Bryant scored 81 points on. Rose takes it in stride and even agreed to have some fun with it during his ESPN web series; Jalen Rose vs. Everybody. Rose and Bryant cross paths at a restaurant and take a stroll down memory lane, sort of.
Nike Kyrie 3 Mamba Mentality:
What is the Mamba Mentality?
It has been documented that Bryant has offered advice to his fellow NBA brethren as the sun began to set on his illustrious career. Some of the players Bryant reached out to included Daymond Green, Russell Westbrook, and Kyrie Irving.
Bryant and Irving collaborated on the Kyrie 3 Mamba Mentality Nike basketball shoe with some inspiration from Bruce Lee. The shoe is described by slamonline.com as
The yellow-and-black Nike Kyrie 3 Mamba Mentality has snakeskin print on the medial side — paying homage to Mamba — while the medial side has a samurai feel, representing Lee's famed martial arts and film career as well as the Kyrie 3 "Samurai."
Lonzo Ball and Kobe A.D.;
With the 2017-18 NBA season less than a week away there is a buzz around Los Angles for the first time since Bryant left the game. The buzz is surrounding homegrown rookie Lonzo Ball. While Ball and the Big Baller Brand are trying to change the sneaker and player/endorsement landscape the internet was happy to point out every time he is not hooping in them. It is only fitting that Ball has been caught sporting the Kobe A.D. signature shoe. Coincidence or is he paying homage to the Black Mamba and the historic Lakers' legacy?